Welcome to the GP Homes and Repairs your local bathroom renovation contractor in Richardson, Texas, 75044 . We serve all Dallas County residents and business owners for all their remodeling, painting, and other improvement needs. When you are looking for an experienced and affordable bathroom renovation service it is important to choose a reliable and reputable company. GP Homes and Repairs is a licensed and insured remodeling company with an impeccable reputation. Call Us at 469-457-4493 and we will be happy to discuss the details of your project.
About Our Bathroom Remodeling Services
So you have just gone to a party at your neighbor's house in Richardson, TX, 75044 and realized that their bathroom looked so much better than yours. What happened? You used to love your bathroom. The answer is simple, the styles have changed since you bought your house or the last time you did a bathroom remodel. Bathrooms are like smartphones every year their styles and colors change, so if you have not done a renovation for a while your bathroom becomes obsolete. The good news is with a few tweaks and simple updates you can completely change your bathroom's look and functionality. Just give us a call at 469-457-4493 and we will be happy to help you.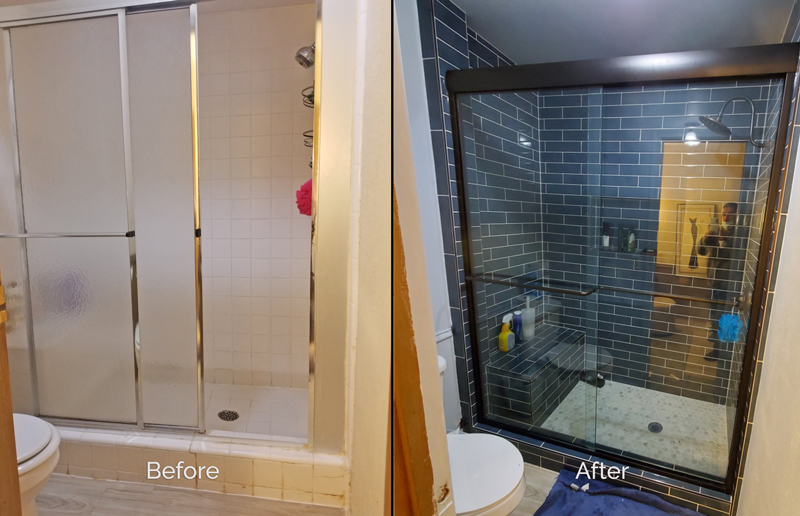 The Benefits Of Bath Upgrades
From outdated brass faucets to old-fashioned tile, homeowners realize the first place to show signs of dating or wear and tear is the bathroom. That is why many homeowners decide to take on bathroom renovations and invest in their homes. With bathroom remodeling, you bring most of the luxuries of our modern age within, making this part of the house a lot more attractive, functional, and enjoyable. There are many innovations in regards to sinks, toilets, shower cabinets, and lighting. When your bathroom has problems or it is just getting old, it's a good time to give it a facelift.
Here are some key benefits of a bathroom upgrade:
Improved Appearance
Increase Value of Your Home
Increase Storage Space
Make Your Home More Energy Efficient
Correct Problems
Express Yourself
Make Your Home More Modern
Why Choose GP Homes and Repairs
Family Owned & Operated
All Work Is Performed By Our Team
Local, Licensed & Uniformed Contractors
AlwaysOn-Time and On-Budget
Free In-Home or Business Estimates
FREE 2-Hour Design Consultation With An Interior Designer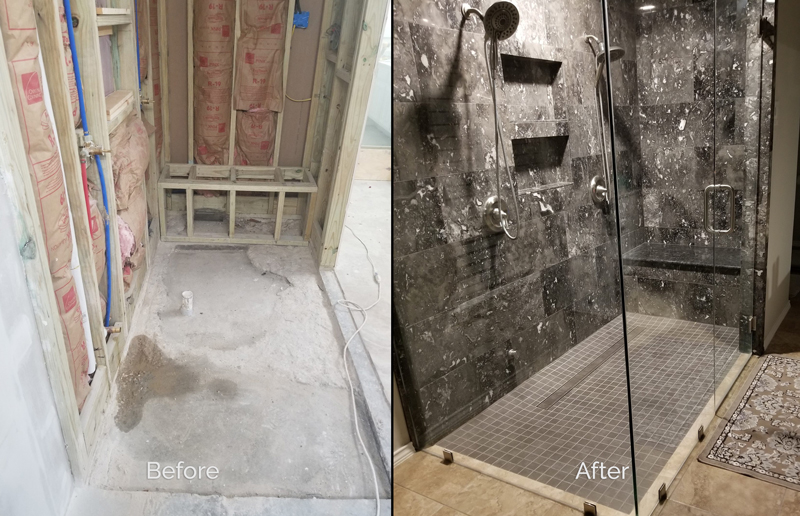 Bring Your Ideas To Life Today!
Transform a plain bathroom into a relaxing escape with the help of a bathroom remodeling contractor. Install a luxury garden tub, design a beautiful shower enclosure or completely rethink your bathroom layout with the help of GP Homes and Repairs in Richardson, TX, 75044. Our bathroom renovation services will wash away the old and worn and replace it with something beautiful. Call us today at 469-457-4493 to get started.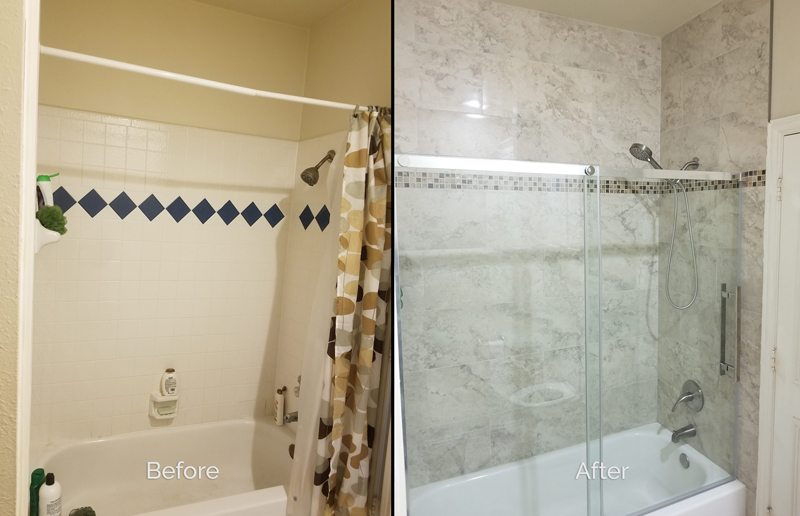 More About the GP Homes and Repairs Family
GP Homes and Repairs is a family-owned business servicing the Richardson, Texas area. We specialize in all aspects of home remodeling and home improvements such as deck and fence restoration, interior, exterior painting, and much more. We are fully insured and licensed contractors with an impeccable reputation. With our remodeling services in Richardson, Texas you can enhance your abode's aesthetic while modernizing your home's interior design. In Richardson, TX home values have been increasing. Remodeling will raise your property value significantly. A room addition or a garage conversion will add living area square footage and automatically raise the value of your property.
Our approach to clients is 'Treat Others Like You Want To Be Treated Yourself'. The owner personally gets involved in every project and does a lot of the work himself. He will take the time to communicate with the client and understand their needs and goals. If the client wishes, He will gladly help select the paint color or any other finishes required. You can not get this kind of personal service in the big box stores or large chains.
Give us a call today at 469-457-4493 and tell us about your project. We will be more than happy to help you.