Bathroom remodels can take the same-old plain to a relaxing escape at the end of the day and an inspiring start to each new day.  bathroom remodeling can range from a straightforward replacing of old fixtures to a complete re-think and entirely new floor plan. How about a custom shower enclosure or a luxury tub?  But with fixtures, pipes, electrical, tile, and more you'll want our professional experts to design, install, and manage it all.
About Our Bathroom Remodeling Services
Tired of your old bathroom with fixtures showing their age?  Or are you after a whole new level?  Then it's time for out with the old, in with new beauty and purpose. GP Homes and Repairs design/build experts are ready for everything suitable for an efficient morning routine to a relaxing luxury oasis away from the daily routine.  New fixtures and flooring all the way to a completely new layout.  Garden tubs, shower enclosures with ceramic tile... we can do it all. We have completed 100s of projects in Lucas, Texas, 75002. Give us a call at 469-457-4493 to discuss your project.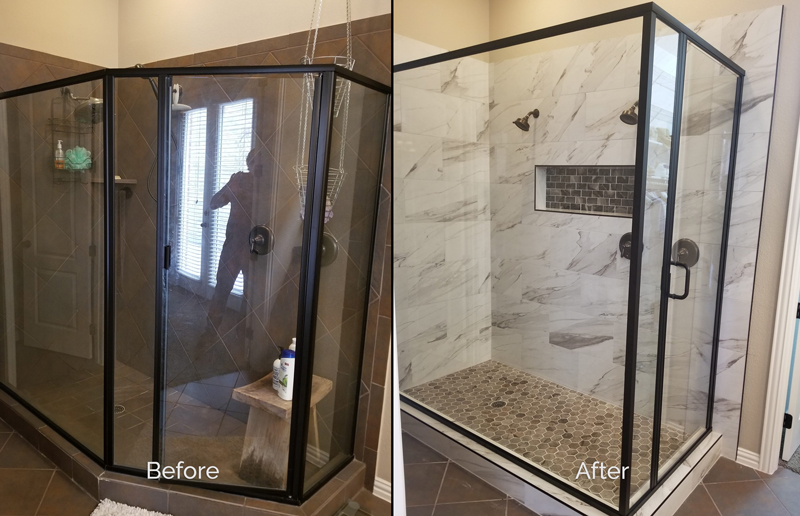 The Benefits Of Bathroom Upgrades
Breathing new life into your outdated bathroom in Lucas, TX brings many perks. Most notably, it allows you to increase your home's value. In fact, even minor changes can up your home's resale value by 102 percent. What's more, with shower upgrades, you save water and money.
Benefits of a bathroom upgrade include:
Boost your home's value
Adds functionality to the household
A customized design to fit your needs
More storage space
Why Choose GP Homes and Repairs
Family Owned & Operated
All Work Is Performed By Our Team
Local, Licensed & Uniformed Contractors
AlwaysOn-Time and On-Budget
Free In-Home or Business Estimates
FREE 2-Hour Design Consultation With An Interior Designer
Bring Your Ideas To Life Today!
Transform a plain bathroom into a relaxing escape with the help of a bathroom renovation contractor. Install a luxury garden tub, design a beautiful shower enclosure or completely rethink your bathroom layout with the help of GP Homes and Repairs in Lucas, Texas. Our bathroom remodeling services will wash away the old and worn and replace it with something beautiful. Call us today at 469-457-4493 to get started.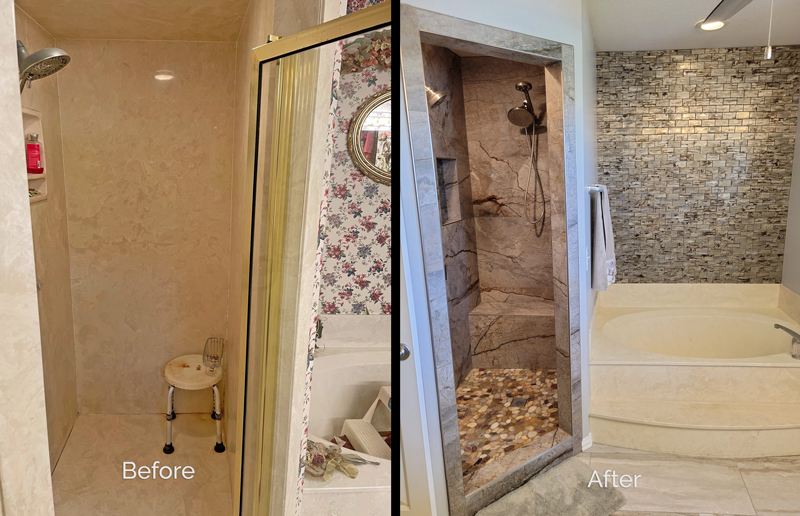 More About the GP Homes and Repairs Family
GP Homes and Repairs is a family-owned business servicing the Lucas, TX, 75002 area. We specialize in all aspects of home remodeling and home improvements such as deck and fence restoration, interior, exterior painting, and much more. We are fully insured and licensed contractors with an impeccable reputation. With our remodeling services in Lucas you can enhance your abode's aesthetic while modernizing your home's interior design. In Lucas, TX, 75002 home values have been increasing. Remodeling will raise your property value significantly. A room addition or a garage conversion will add living area square footage and automatically raise the value of your property.
Our approach to clients is 'Treat Others Like You Want To Be Treated Yourself'. The owner personally gets involved in every project and does a lot of the work himself. He will take the time to communicate with the client and understand their needs and goals. If the client wishes, He will gladly help select the paint color or any other finishes required. You can not get this kind of personal service in the big box stores or large chains.
Give us a call today at 469-457-4493 and tell us about your project. We will be more than happy to help you.