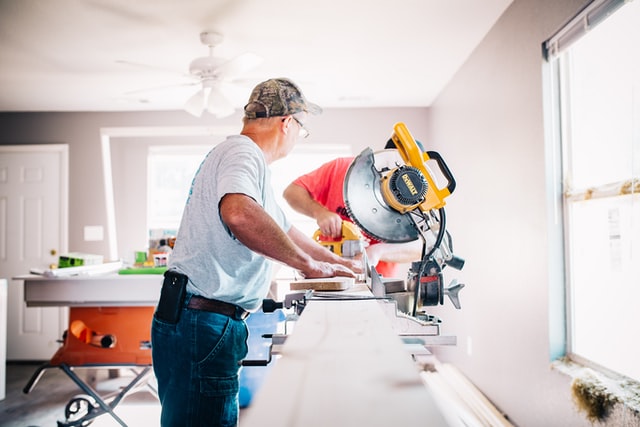 If you've been living in your home for the past couple of years and realize that your space isn't enough for you and your family anymore, then it could be time to think about adding a new room. While you might be thinking about moving to a bigger home, if the property you're currently staying in offers a convenient location for you and your kids, that may not be the best idea. Although you can find a significantly bigger house, if it's further from the school or your workplace, then it may create more problems than it solves!
Instead, getting a home addition may be your best bet at meeting your family's needs while remaining in your house. However, keep in mind that you must have adequate space and a decent budget to guarantee your renovation project becomes successful.
Keep reading below to find out the benefits of adding a new room to your household.
Room Additions Are More Affordable Than Moving
When you initiate a home remodeling project instead of buying an entirely new house, you can rest assured knowing that you get to save a significant sum of money. You receive convenience by having the additional space you need without breaking the bank!
As a result, you won't have to look for a new home to move into, which could become more expensive because it involves other costs that might exceed your budget. Instead of struggling to find a home with the correct number of rooms, adding more space to your current home solves all your problems.
Room Additions Provide the Space You Need
Getting a house addition is an essential solution to instances where you will require more space, such as welcoming a new baby, accepting a family member to live with you, or getting a pet. If you live in a two-story home, for example, it will be easier for you to handle the improvements of adding a bedroom, bathroom, or another kind of space.
You can also think of expanding your kitchen or living room to allow you and your family to move more comfortably without worrying about living in tight spaces. If you recently began working from home, you could consider adding an office or working area for better privacy.
Room Additions Enhance the Value of Your Home
Besides focusing on acquiring more space from getting a new room, it will also benefit you to improve your property's value, especially if you decide to sell it in the market one day. For best results, you should hire a home addition contractor to oversee the project and guarantee it adheres to the building policies of your neighborhood.
Although you will need to shell out some of your savings for the room addition, it will be worth it once your property's value increases and you end up receiving more money for it. On the other hand, if you don't have any plans of selling your home, improving its worth is still essential since you'll be the one to benefit from the room addition.
Conclusion
Part of finalizing your plan to acquire a room addition for your house is hiring reliable and professional remodeling contractors to take over the project at hand. That way, you're sure that the outcome goes according to plan. Remember that with a room addition up your sleeve, you can look forward to saving more money, acquiring the extra space you need, and benefiting from your home's increased value.
Are you looking to hire home addition contractors near Plano, TX, for your room addition project? GP Homes and Repairs offers remodeling solutions for your bathrooms, kitchens, and other rooms that require more space. Get in touch with us today to receive an estimate!