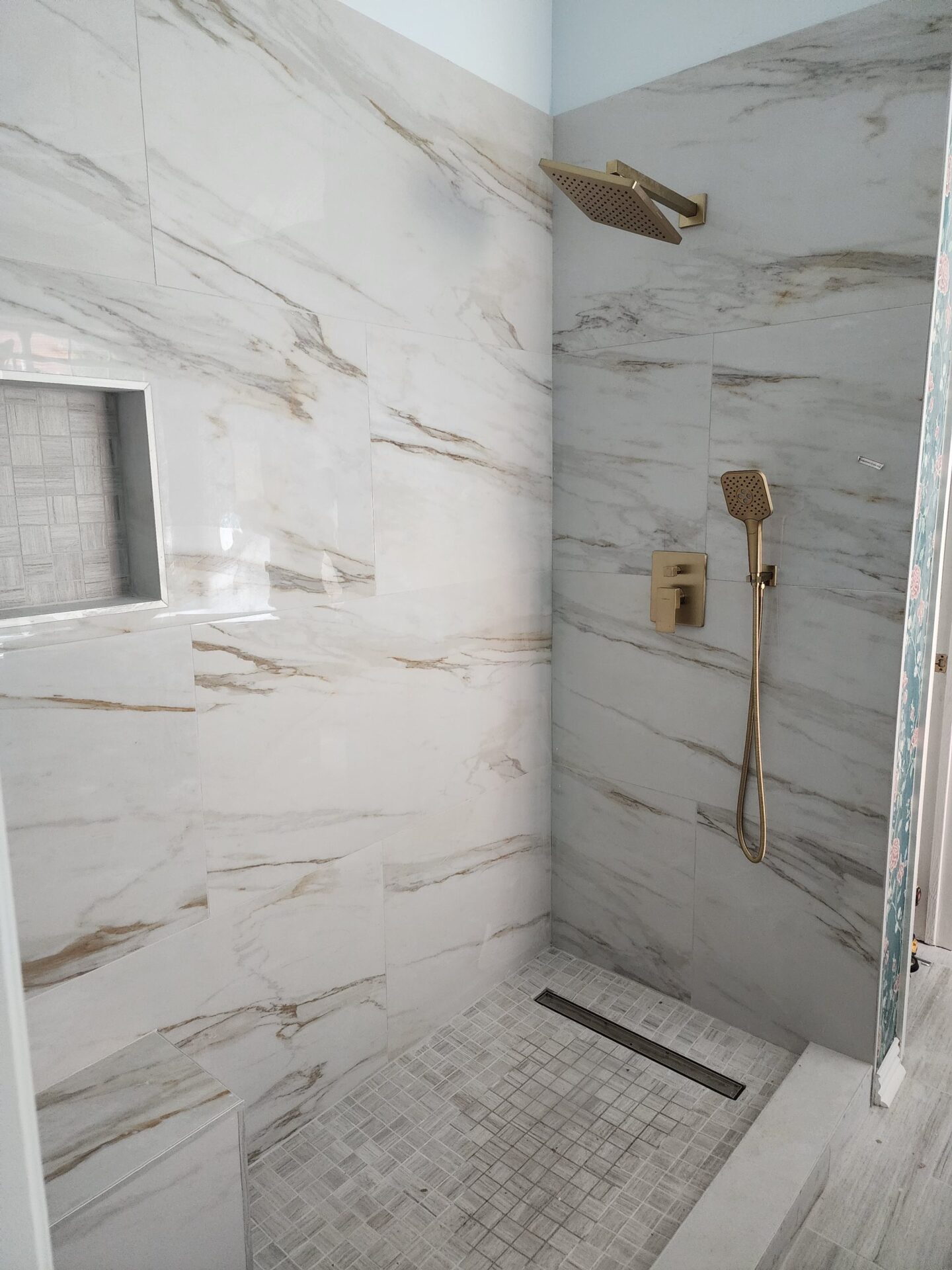 The homeowner decided it was time to redo both the bathrooms. GP Homes and Repairs collaborated with the homeowner to decide on the style and layout for her bathrooms and her lifestyle.
Providing a fresh new look for both bathrooms started with demoing both bathrooms. Re-configuring the master bathroom to get better use of the space allowed to put a larger walk-in shower with a dual showerhead including a rain shower. Installing a custom shower pan and larger tiles to meet the homeowners request turned out awesome. The shower looks amazing as does the rest of the bathroom. A fresh new look !
There were a lot of things we had to do behind the scenes to make everything come out amazing. Moving electric around and re-doing some plumbing to get the stunning bathrooms the homeowner will enjoy.