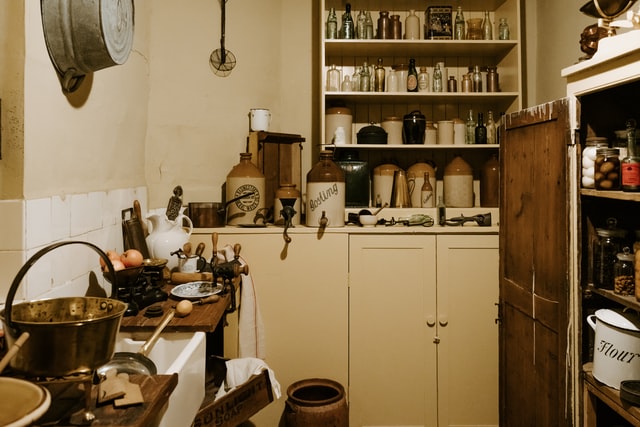 Modern kitchens are no longer limited to cooking purposes but now serve as the heart of every contemporary home. It's the central place that sees the most action — from gastronomic, home cooking activities, dining with loved ones, and even as your family's nucleus. Seeing as the kitchen fulfills various needs, it deserves fixtures, layout, and design choices that allow it to function according to your unique lifestyle.
There may be a time when your kitchen was perfect for you, but many things likely became outdated as your needs grew through the years. Remodeling your kitchen is an expensive decision, though it's often necessary, especially when you notice the tell-tale signs below:
Sign #1: The Kitchen Space Feels Constricting
The kitchen should provide enough space to comfortably move around and complete the golden triangle rule, a layout designed for an efficient workflow between the cooktop, the sink, and the refrigerator.
When you find the countertop cluttered with appliances and have little-to-no room to entertain the entire family in the kitchen, then it's time to optimize the layout and incorporate smarter storage solutions so you can maximize your space.
Sign #2: The Kitchen Gets Easily Dirty
Certain materials for your countertops and cabinets can trap dirt easier than others; that's why you may be dealing with a fussy kitchen that requires constant maintenance. If you find yourself cleaning often yet struggle with persisting grime, then it's better to save yourself the effort by installing new cabinets, worktops, and quality flooring materials.
Remodeling your kitchen's surfaces should make it easier to keep spick-and-span, allowing you to enjoy your fixtures without seeing dilapidated areas, deep grouting in tiles, and staining for a longer time.
Sign #3: The Kitchen Looks and Feels Outdated
Outdated styles can make your kitchen look worn out, but beyond looking like a visual eyesore, they can also reduce your home's overall value. Old-fashioned appliances can also increase your electricity bills since it performs inefficiently, so modernizing your kitchen can do wonders for improving both its form and functionality.
The Bottom Line: Knowing When Your Kitchen Deserves a Much-Needed Upgrade
The kitchen is a multi-purpose room that your growing family should be able to freely utilize and enjoy; that's why it's worth updating old fixtures and modernizing this space so it can suit your lifestyle. While kitchen remodel projects can come at a hefty price, investing in a functional and efficient kitchen can reap benefits that will last for years to come — or at least, until your needs shift again in the future.
Are You Looking for Custom Home Remodeling Services for Your Home Makeover?
Giving your home a fix-me-upper can be expensive; that's why it's important to maximize your budget all while achieving the home of your dreams. Whether you need to update your bathroom fixtures, kitchen countertops, and other remodeling projects, GP Homes and Repairs can make it all happen!
We strive to turn your house into a home that suits your lifestyle, so contact us today and see how we can help improve your living space with our remodeling services in Plano, TX. With us on your side, home remodeling can feel easy.