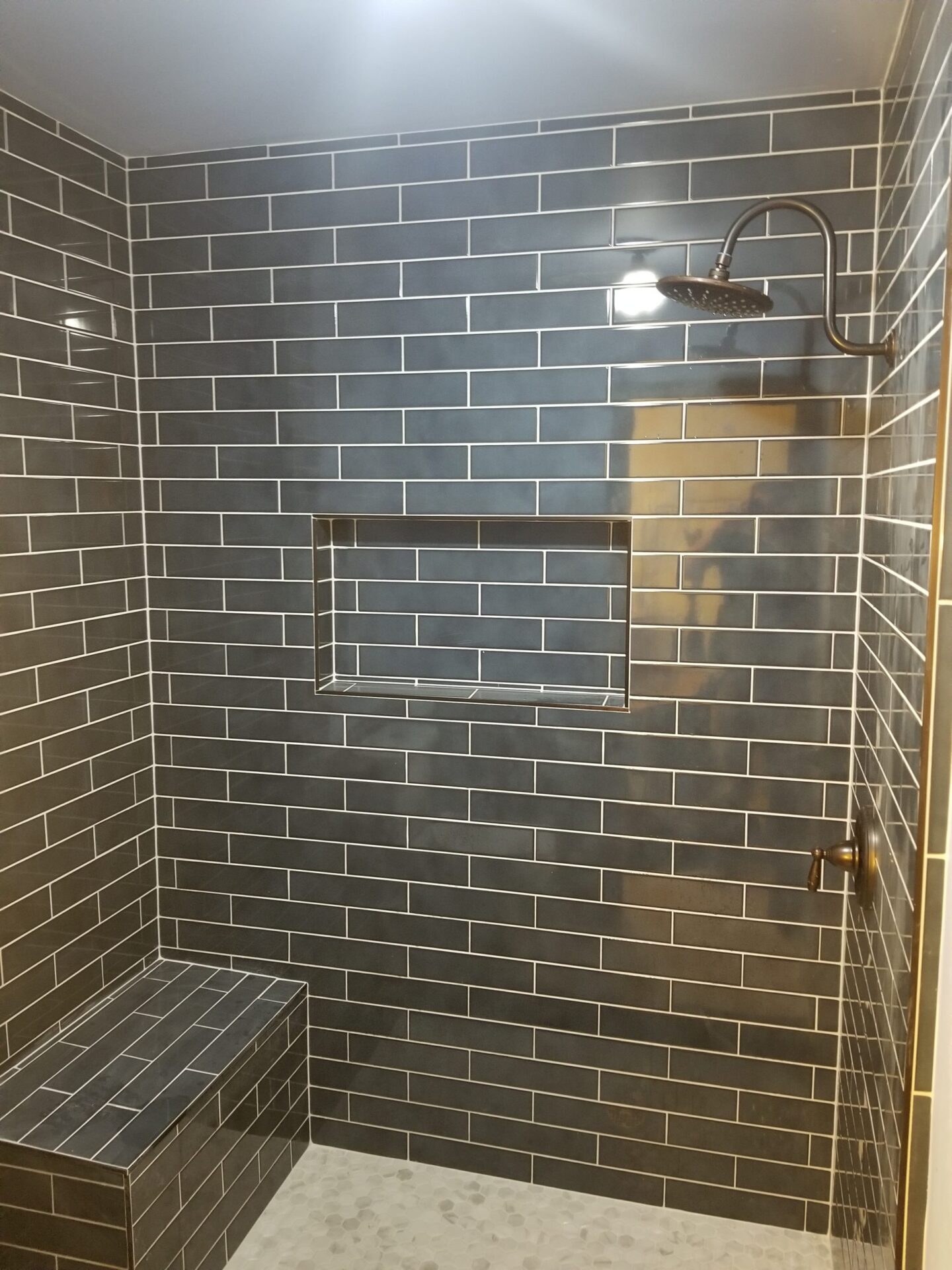 This was a fun project converting a two-car garage into a mother-in-law suite. That mother-in-law recommended us to her son-in-law who wanted to remodel an outdated shower. It was supposed to be a simple retile and put a new glass door project. The house is from the 1960s and once we tore down old tile we found extended water damage to the whole shower wall.
It was rotten, deteriorating, and also had termite damage. We recommended to the client that they contact their home insurance. The client reached out to the insurance and we provided the necessary paperwork. Within two days the insurance accepted the claim and helped them cover about 70% of the costs.
But this was not the end. As we removed the old shower pan, the foundation had collapsed from water damage that was coming from leaky plumbing. We removed a section of cast iron pipes and repaired the plumbing from underneath up. In doing so we brought the shower plumbing up to the current residential code. The rotten shower wall was an exterior wall. In order to fix it properly, we carefully removed the existing brick, reframed, waterproofed, and laid the brick back.
We laid a new shower pan, built a custom shower bench, and replaced in-wall water lines. The dark blue tile was laid subway style and complements the bronze faucet and showerhead. The white grout lines help the tile pop. The sliding glass shower door was a custom order to be 81" high x 70" wide. The blue tile really gave a unique warm feel to this custom shower.
Before
After