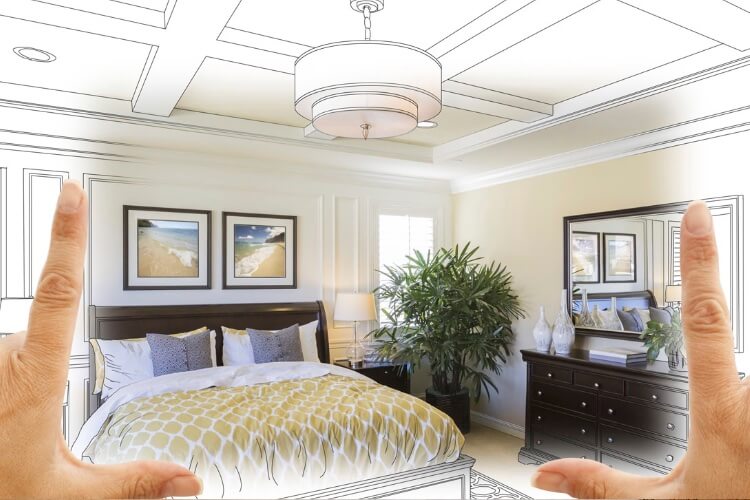 In the ever-evolving world of real estate and home improvement, there's one solution that stands out when you need more space without the hassle of moving: room additions. When you find your existing space just isn't cutting it anymore, or if you simply want to enhance the value and functionality of your home, room addition contractors are your go-to experts. In this blog post, we will delve into the world of room additions and how hiring the right professionals like GP Homes and Repairs can make all the difference.
Why Room Additions?
Life happens, and your home needs to adapt to your changing needs. Maybe your family is growing, or you've decided to create your dream home office. Perhaps you crave that much-needed entertainment room or a sun-soaked reading nook. Whatever your motivation, room additions can be a game-changer.
Defining Room Additions
Room additions are not just about tacking on extra space to your house. They're about adding value, comfort, and functionality. These spaces can range from extra bedrooms, bathrooms, living areas, or even entire wings dedicated to specific purposes. The possibilities are limited only by your imagination, budget, and the skill of the room addition contractors you choose.
Choosing the Right Room Addition Contractors
Now, let's emphasize the importance of selecting the right room addition contractors for your project. GP Homes and Repairs is a name that comes up frequently in the industry, and for good reason. When considering potential contractors, it's essential to evaluate their credentials, experience, and reputation.
Credentials: Ensure the contractor is licensed, insured, and bonded. This protects you from any unforeseen issues during the project.
Experience: Experience matters. GP Homes and Repairs, with years of expertise, have a proven track record of delivering successful room additions that meet or exceed client expectations.
Reputation: Read reviews, seek recommendations, and ask for references. A contractor's reputation can reveal a lot about their reliability and the quality of their work.
The Room Addition Process
Your room addition journey begins with a clear vision and a professional consultation. The right contractor, like GP Homes and Repairs, will listen to your needs, assess your space, and offer creative solutions. They will help you design the perfect room addition that complements your existing home.
Once you've settled on a design and budget, the actual construction phase begins. This includes obtaining permits, breaking ground, framing, electrical and plumbing work, insulation, and the finishing touches. Throughout the process, it's crucial to maintain clear communication with your contractor to ensure your vision is being executed to your satisfaction.
Budget Considerations
Before you start your room addition project, it's vital to establish a clear budget. GP Homes and Repairs will work with you to ensure your project remains within your financial limits. Keep in mind that room additions can vary greatly in cost, depending on the size, complexity, and materials used. Your contractor will provide you with an estimate, but it's always wise to budget for unforeseen expenses as well.
Final Word
Room additions are a fantastic way to enhance your home's functionality and value. To ensure a successful project, choosing the right room addition contractors is paramount. GP Homes and Repairs, with their extensive experience and impeccable reputation, is an excellent choice for any room addition project. So, whether you dream of a new bedroom, a sunroom, or a family entertainment area, don't hesitate to explore the possibilities that room additions can offer. Your dream space is just an addition away!