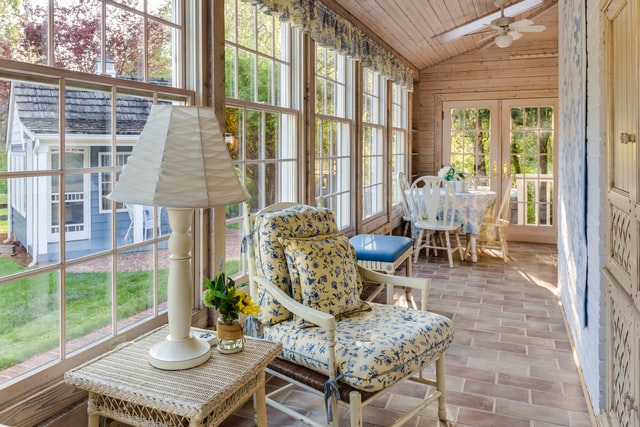 Adding a sunroom to your home is an excellent decision because it's a versatile area that can also increase the value of your property. There are many uses to it; it can be a space where guests can stay overnight, host gatherings, and dine with the family. Regardless of how you use the sunroom, you want it to be as functional as possible, and one of the best ways to do this is to avoid these common mistakes:
Thinking All Sunrooms Are the Same
Sunrooms come in a variety of styles and quality, which depends on several factors. Not all sunrooms are the same because you have the freedom to customize them according to your preferences. In addition to that, the quality of your sunroom will depend on the contractor who installed it in your home.
Some contractors may offer a sunroom addition at a lower price, but the quality may differ. Therefore, who you choose to build the sunroom plays a significant role; so, make sure you choose a good contractor.
Not Considering the Landscape
For your sunroom to be built, some parts of your landscaping must be available for the groundwork. You need space around the sunroom for it to be in better shape. With that, it's crucial you plan your landscaping ahead of time to achieve a seamless transition between your yard and sunroom.
Thinking All Sunrooms Are Engineered the Same
The word "custom" can take on a different meaning when it comes to sunrooms. A sunroom requires detailed engineering and can be built in many ways. Usually, they are framed with aluminum and each piece has a specific thickness, size, shape, and alloy that decides the span at which it can be used.
There are several aluminum variables, and issues with engineering usually originate from the improper use of a specific framing member.
Not Collecting Estimates
When you're planning a sunroom project, it's essential to get more than one estimate. That means you need to shop around and meet with a few contractors to get the best deal as much as possible. Many clients get swayed easily by a high-pressure salesman whose only objective is to close the deal.
When looking for a contractor, aside from the price, you should also see some of their works and ask for references.
Not Considering Maintenance
Sunrooms, like other parts of your house, need maintenance. Of course, you don't want a high-maintenance one, which is why you need to select durable and low-maintenance materials.
Before you have a sunroom built, make sure you're up for the maintenance it entails. Otherwise, you should push that project aside until you're ready to commit to it fully.
Conclusion
Having a sunroom in your home is a great thing because, as mentioned, it can have different functions. If you're planning a sunroom project, it's essential you know what common mistakes to avoid to ensure a successful project with a reliable contractor. With that, the contractor you will choose will have a significant impact on your project; hence, choose carefully.
Are you looking for a reliable contractor to handle your home additions? GP Homes and Repairs can make your dream sunroom come to life. We serve residential clients within a 15-mile radius of Plano, TX. Request an estimate today!