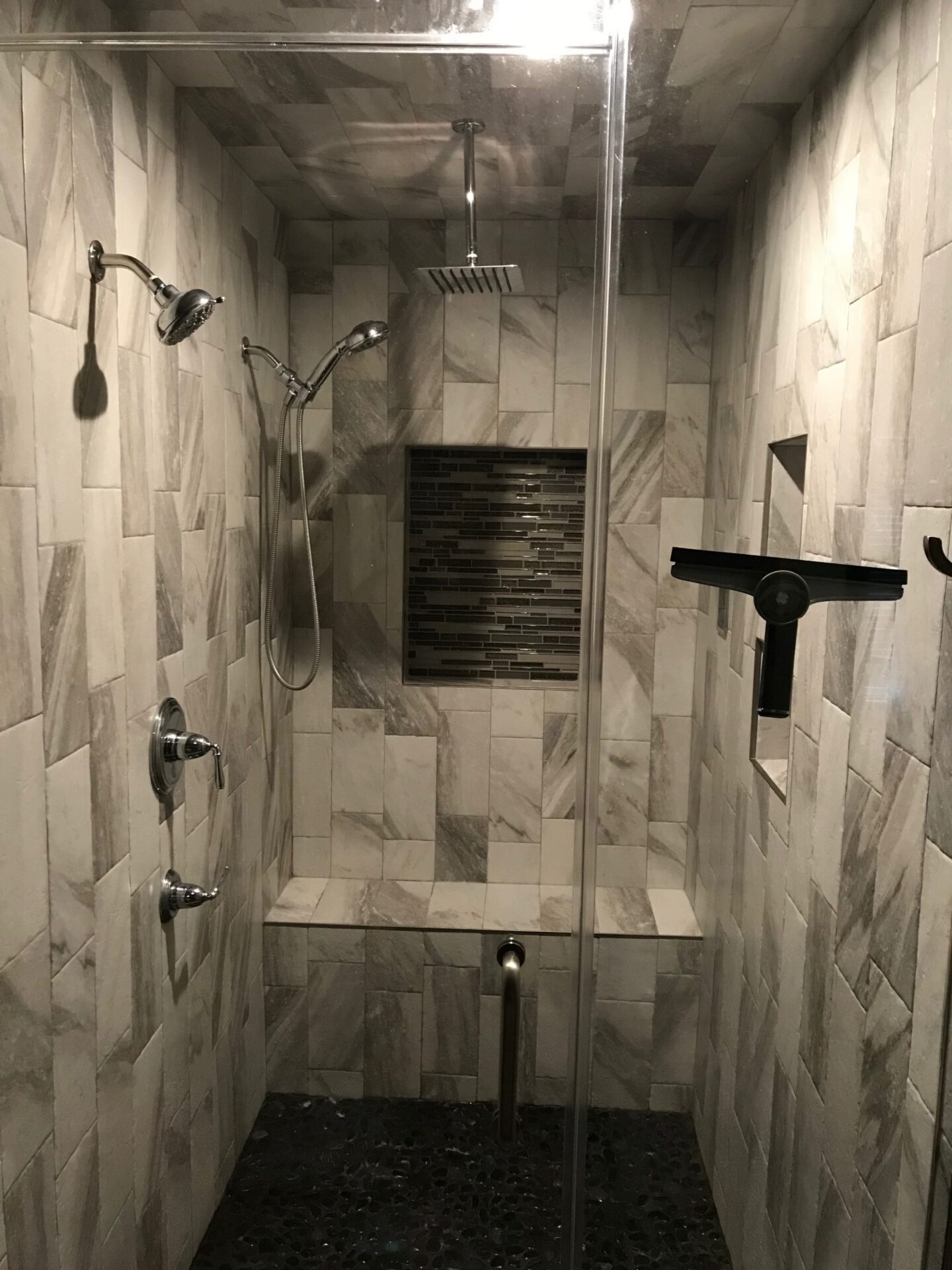 This project called for a reconfigured floor plan to master bathroom. We installed a custom double vanity with display shelves, linen space, and a large custom 6 feet x 4.5 feet walk in shower with a custom bench, his/her shampoo niches, double showerheads, a rain head, special dimmable lighting and frameless glass door. We also designed a new walk in master closet and used closet system to maximize the storage space. The client chose all finish products: porcelain and glass decorative tile, faucets, light fixtures and accessories.
Originally the master bedroom was un proportionally large. The master bathroom was split: a single vanity was open to the bedroom and a tub with commode was in a separate space. Our in-house architect designed a new plan in which the wall that separated master bath from bedroom shifted 3 feet into the bedroom. The additional 3 feet space allowed us to install a custom double vanity, a linen area, and large shower. To access the bathroom a sliding door was installed. Not only did this give space a modern look but allowed the space to flow better. This bathroom installation required moving plumbing to all water fixtures.
The client wanted a nicer entry into bathroom/closet space instead of just a door from the bedroom, as it is common in today's homes. So we built a small hallway that leads to bathroom on left and closet on right. The closet also got a full size mirror and acted as an extension of the closet. Per client's request we designed and installed a closet system.
Before