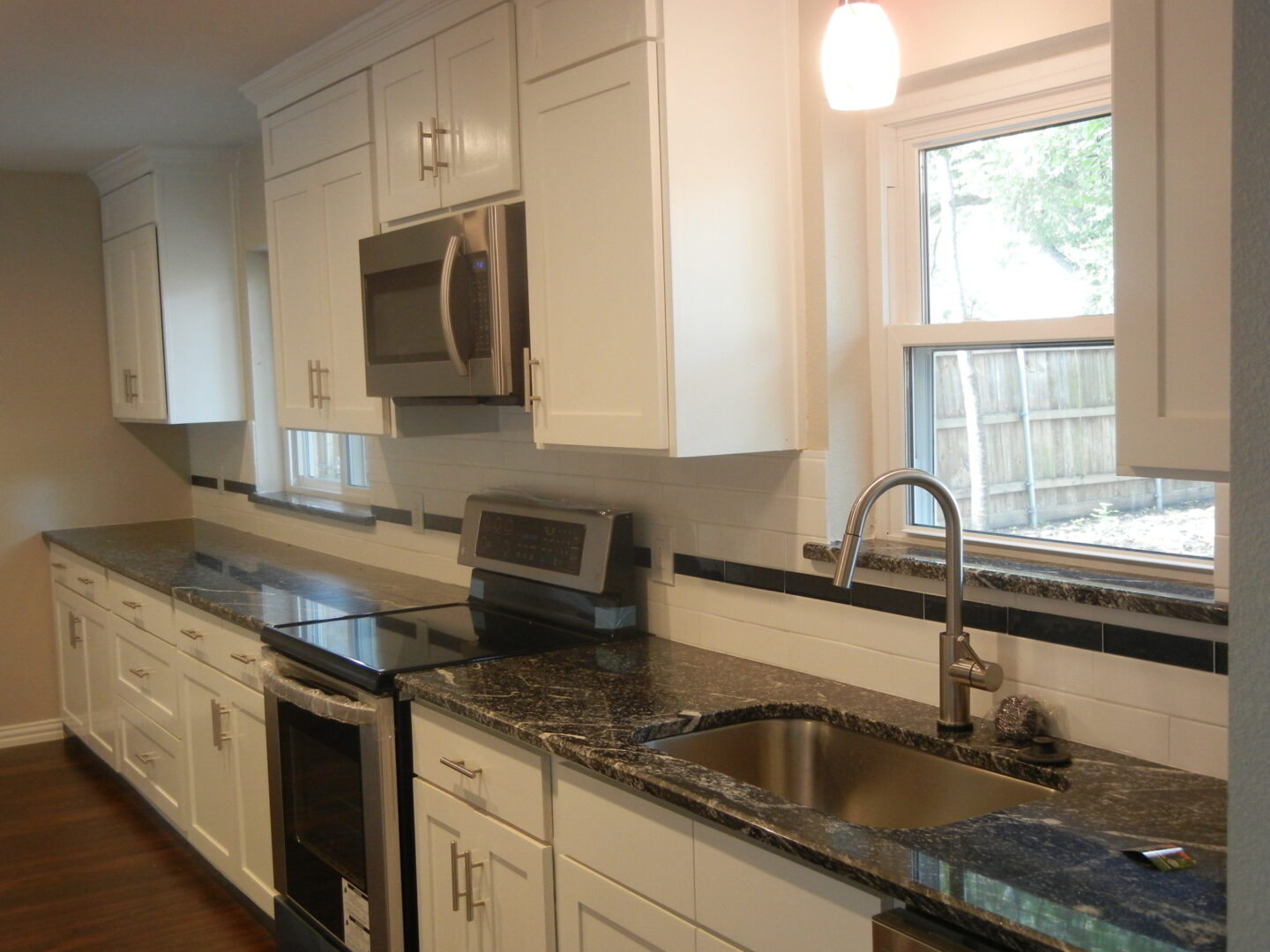 This client came to us with request of a brand new kitchen. In addition he wanted the kitchen to be doubled in size from the original. The old kitchen/breakfast space was cramped and dark with lowered ceilings.
We opened the space up by taking out couple of small closets and pantry. We also took out a wall separating kitchen space from living consequently creating an open floor plan that flowed effortlessly. Taking out the wall also allowed us to put a semi-island with bar sitting and a new space for a breakfast nook. The new kitchen was custom designed from bottom to top. Cabinetry was built by a local craftsman. With the kitchen extended we gained ton of storage space, including a large pantry cabinet. The dark exotic granite was chosen for countertops in order to highlight the white cabinets. Pendulum lighting was chosen to further brighten up the kitchen and give it character.
The new space boasts lots of light, all new stainless steel appliances and plenty of space for cooking and entertainment.
Before
After