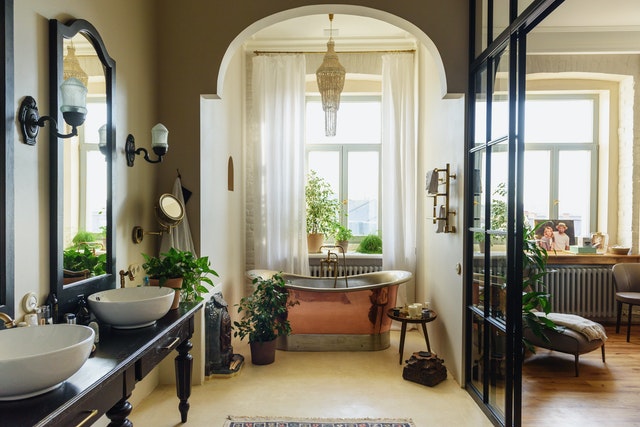 A bathroom renovation is a project that could transform your home and increase its value greatly. Making the bathroom look luxurious is one effective way to do it. A luxurious interior is perfect for those fond of prominent, eye-catching fixtures and high-end fittings.
If this project is something you have been looking forward to, read on. This article will suggest various design elements to complete the transformation.
How to Begin a Luxury Bathroom Renovation
Every project can be overwhelming initially, but defining the project well can make it look less intimidating. If you plan to begin your luxury renovation soon, there are three questions you need to ask yourself first:
Budget: How much are you willing to spend on this project?
Length of Stay: Will you stay in this house for good, or is this just a project to upgrade your home before selling?
Wants: What is the luxurious look and feel that you are after?
What People Are Usually Doing
To give you an idea, here are some of the requests that families and individuals commonly have to improve their then bathrooms. You may take some inspiration from their methods or develop a unique spin on these common upgrades.
Usage of High-Quality Materials: It defines the look of the whole place
A Piece of Art: Adding a piece of artwork always gives the entire place a cohesive look
Unique Features: Adding unique elements inside the bathroom is also something that you should consider. Shelves and benches inside a bathroom? Why not?
Additional Windows: More people are opting for a natural look. Some requested extra small windows or skylight installation to make this possible.
Custom Tiling: You can also make your bathroom one of a kind by requesting custom-made designs, such as the tiling you want to use inside.
Privacy Glass: Another popular and well-requested material is privacy glass used in shower windows.
Bigger Elements: Creating a room, more than just a bathroom, is also a new trend. Most people want bigger bathtubs or separate showers inside their bathrooms.
Ideas to Upgrade Your Shower and Bath
If your reason for a luxury bathroom upgrade is to have a better and more comfortable bath experience, here are some ways you can achieve more relaxing and bigger bathing:
Multiple jets, a hand shower head, or a rainfall showerhead
A rainfall showerhead surrounded by glass and ceramic tile walls
A two-person shower that has separate temperature control
A jacuzzi tub inside
LED lights for relaxing therapeutic feels
Other Ideas to Explore
Get a larger and grander bathroom door like a barn-style door
If you live in a cold area, getting heated floors and towel bars would be useful
Install an exhaust fan that also has a humidity control
Create a built-in wall cabinet
Use stained glass windows instead of plain glass
Add lights, such as spotlights in some areas
Install built-in waterproof Bluetooth speakers for a better music playing experience
Conclusion
If you have no idea what your luxurious bathroom should look like, this article can give you possible suggestions. Go through the list and think of what you should prioritize. You can also pin ideas online and keep on shortlisting what fits your budget. Do not hesitate to ask your contractor, too, for ideas on achieving your bathroom inspiration without breaking the bank.
If you are eyeing a bathroom remodel in Plano, TX, GP Homes and Repairs is here to help you. We do custom remodeling and help people achieve houses they can be proud of. Whether you need updated bathroom fixtures or tiles, we can do that for you. Contact us to get a quotation.