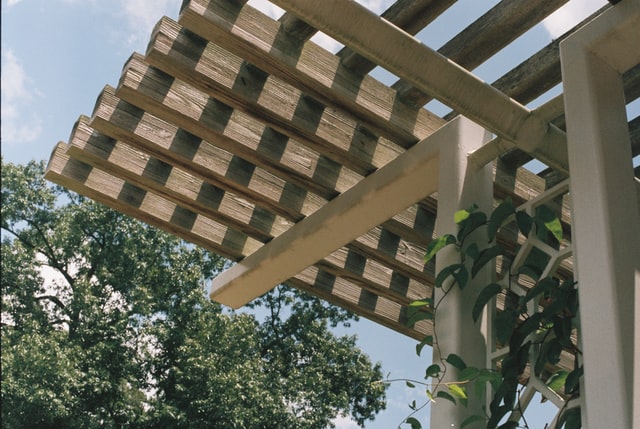 If you are getting a new custom deck or patio, there are several considerations you need to make, including your choice for the covering or shade for the area. There are several options for you to choose from, which somehow makes it harder to make a decision.
If you aren't sure which type of deck or patio covering to get, GP Homes and repairs, one of the most trusted remodeling contractors in Plano, shares some information that can help you make this important decision:
The Types of Deck or Patio Covering to Consider
Roof Extension
This option is often seen in homes with a second floor. This is when the roof of a home extends over the entire deck or a big part of it. While it is an excellent way to offer shade, it is going to be considerably darker than if you would use a pergola or a pavilion. This is because there would often be two or three walls that could block the lighting!
Pergola
Pergolas are often incorporated as part of the landscape design, but they can also provide shade for patios and pathways when some greenery has grown. However, they won't do you any good when it rains!
Pergolas are more of an aesthetic element than a functional one, but if you live in an area where it rarely rains, then having one should be no problem.
Awning
Awnings are a great option because of their flexibility. They can be extended or retracted as needed, so in a way, you get to enjoy the best of both worlds when you choose to install one. The only drawback is that for a fabric covering, awnings can be pretty expensive.
Pavilion
If you want something more permanent, a pavilion is a good choice. You can have one built on your deck, or you can get a portable one that can be set up in a short amount of time.
The good thing about it is that it also allows you to have parts of the space covered and leave some uncovered! However, if you want something big to accommodate your family and friends, you need to have it custom-built because it can get crowded if you get a small one.
Gazebo
If you're planning to use your deck or patio as an outdoor dining room, then a gazebo is a great idea. Gazebos are standalone structures that could really make your outdoor space look cozier and more special. Because of the solid roof, they can withstand tougher weather conditions as compared to other fixtures.
Screened-In Deck
Do you live in an area where there are lots of mosquitoes and other bugs? Then a screened-in deck will give you protection while you and your family still enjoy your outdoor space!
However, don't expect it to protect you from the rain or even from scorching heat from the sun because it's technically not an actual cover—as its name suggests, it's simply a screen.
Conclusion
These are some of your options for deck or patio cover. Your decision to choose one should depend on factors like the kind of weather you get in your area, what your outdoor space's main use is, your material of choice, and of course, your budget. Reputable home remodeling contractors who are experienced with both interior and exterior projects will be able to share their insights as to which option would work best for your home.
Whichever one you decide to go for, make sure you call in the seasoned pros of GP Homes and Repairs! We are one of the best deck contractors near Plano that can build you the deck or patio of your dreams. Get in touch with us today, and let us handle the job!