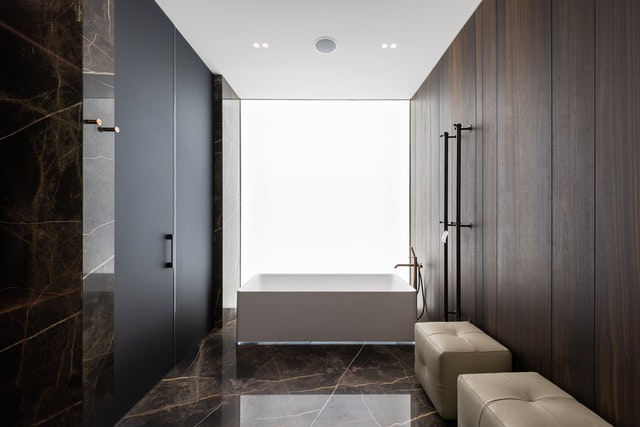 When you've been living in your home for the past several years, it's not unusual to come across areas of your house that may require a renovation to make it look good as new again. Performing a home remodeling project is a great idea to improve its value and leave you and your family comfortable and satisfied while still living on the property.
Your bathroom is one of the areas in your household you utilize every day to fulfill your basic needs. That's why you need to guarantee you're getting the most out of it by ensuring your plumbing system is working correctly, and its interior design is meeting your preferences.
For homeowners planning to redo their bathroom, you must know that it's an investment worth doing because it will benefit you and your family in the long run. Keep reading below to learn valuable tips on handling a bathroom renovation project with ease.
Take the Process One Step At a Time
After deciding to push through with renovating your bathroom, you may be feeling excited to get started with the project right this minute. However, you mustn't rush into things, especially since it involves a lot of money!
When you fail to develop a fool-proof plan to improve your bathroom, you can expect to encounter problems along the way, which could end up stressing out you and your family. If you're on a budget, then the more you need to think about what you want to happen and craft your plans carefully to avoid spending on unnecessary costs.
Hire a Professional Contractor
If you have a strict budget, the chances are that you may want to prefer doing the remodeling yourself to cut back on costs. Unfortunately, major bathroom renovations that involve modifying your plumbing system will surely require assistance from professionals to do it right! As such, it will be best to leave it to reliable home remodeling contractors to take over the job. While you can look after repainting and choosing new tiles for your bathroom, you can't DIY complicated pipings that could lead to a major mess if you don't know what you're doing.
While selecting the perfect design for your bathroom may seem easy, if you want to guarantee it matches the rest of your home, you may be better off depending on an expert for it too. Since they can perform the installation, you won't have to spend your energy figuring out what works and what doesn't anymore.
Invest in High-Quality Materials
Besides reaching out to remodeling contractors to supervise your bathroom renovation plans, it's best to opt for better materials while you're out looking for new fixtures too. Even though you're trying to remain on a budget, you have to think long-term and avoid cheap yet poor-quality bathroom appliances!
When you have a properly working plumbing system, you will need a high-quality shower or bathtub, toilet, and faucet to go with it to give you and your family exactly what you deserve. After all, you're already spending money on upgrading your bathroom, so you might as well make the most out of it and purchase materials you know will last for a long time!
Conclusion
Home additions and renovations are serious matters that require careful planning, preparation, and decision-making because you will have to spend a lot of your time, energy, and money on them. If you're looking forward to accomplishing a bathroom remodeling project, you must know what you're getting into to keep it from becoming a disaster. Given that, you should take the process one step at a time, hire a professional contractor, and invest in high-quality materials to ensure your project becomes successful.
Are you looking for bathroom remodeling services in Plano, TX? GP Homes and Repairs offers remodeling solutions, including painting services and custom renovations for bathrooms, kitchens, and room additions. Get in touch with us today to receive a quote!