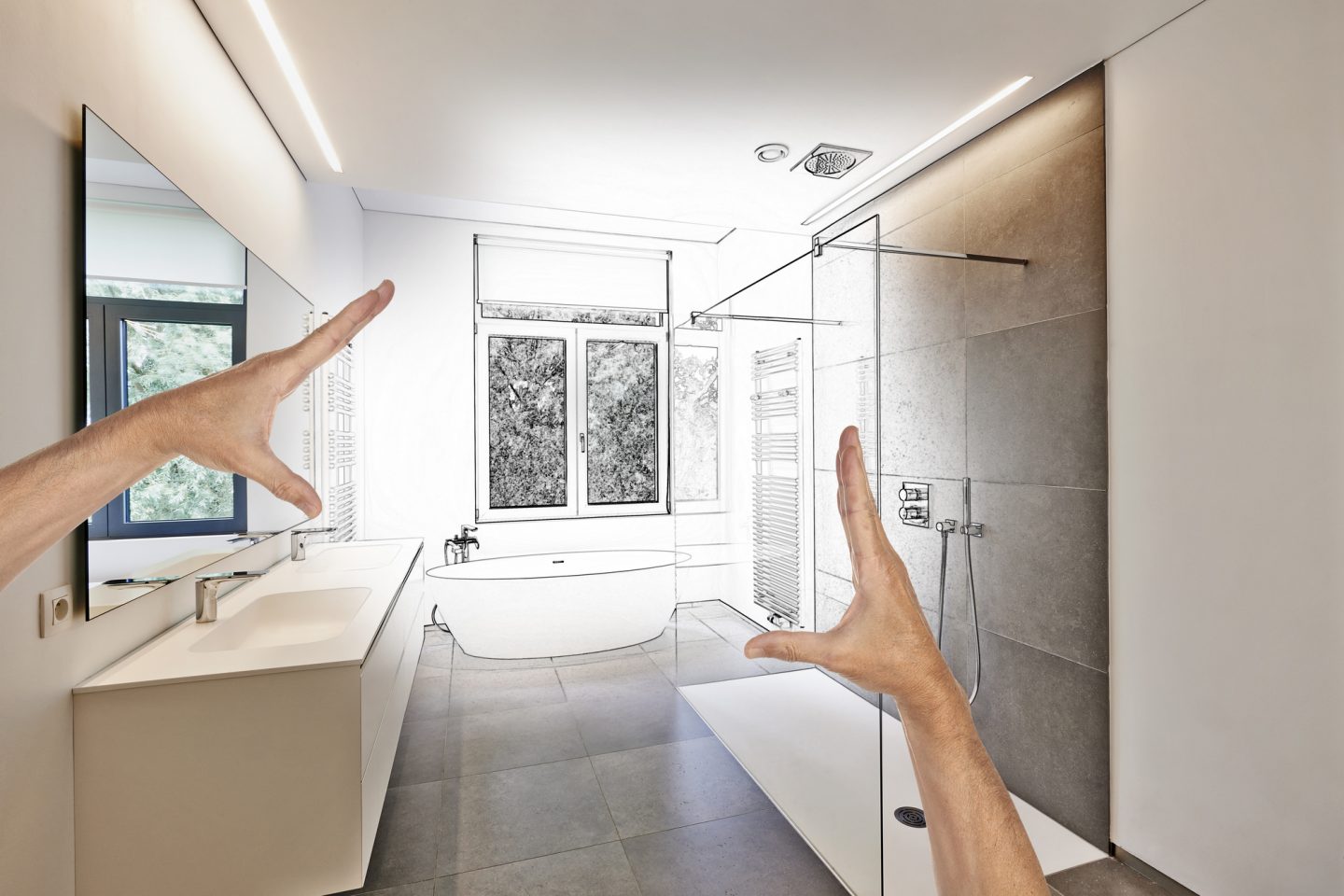 If you've decided to update your home by remodeling key spaces, the bathroom is often the most difficult room to tackle. It's the smallest space in your house and is full of necessary fixtures.
However, there are things you can do when remodeling your bathroom that can utilize the space and add a flare of personal style. So if you want to increase the value of your home, and create a space you love, here are six bathroom remodel ideas to get you started with planning.
Maximize Your Space
In order to maximize a small space, you may need to adjust your layout slightly. Think about your ideal layout and map out what you would need to move around to open up the room and utilize every corner.
This part of the process is best suited to professionals, so you aren't left with a disaster on your hands. Reach out to remodeling specialists for guidance and a realistic budget for your plans.
1. Wall-Hung Fixtures and Shelving
When contemplating your ideal bathroom layout, consider creating the illusion of even more space by opting for wall-hung fixtures and shelving.
Sinks and toilets often occupy a lot of floor space. A wall-hung option will make the floor beneath visible. This can open up the room immensely, especially when your fittings are simple and seamless.
Keep your shelving open to avoid closed-off spaces in the room. This will give you that extra push to keep your bathroom essentials organized, as they'll be on display. You can keep the messier items tucked away and still utilize the shelves for storage and decoration.
2. Make the Most of Fixtures
Take stock of your bathroom and look for places where fixtures could be used more efficiently. If you have a lot of empty countertop space, consider adding another sink and vanity. Especially if you have multiple people using the same bathroom, the more functional space, the better.
Additionally, take a look at your shower or bath and make sure it's efficient for your home. If you don't use the bath, consider replacing it with a sleek, frameless shower to open up the room.
If you use both, add an over-bath shower to your bathtub. These are fairly easy to install and immediately give you the option for both bathing and showering in the same place.
Create an Illusion of Open Space
There are many ways to open up a small space without actually changing the layout. If you're set on your current layout but still feel like the bathroom needs a breath of fresh air, create the illusion of more space with your color palette and lighting.
3. Pick the Right Color Palette
The easiest way to make a small space appear larger is to choose the right color palette. Certain colors are shown to create the illusion of more space. You can opt for a paler color that reflects any natural light and blends in with your fixtures, or you can choose something darker to add depth to the room.
4. Think About Lighting
If you're not fortunate to have copious amounts of natural lighting within your bathroom, think about overhead lighting that will last. With all the use a bathroom gets, it's important to use LED bulbs to increase energy efficiency.
Remember that your bathroom will often be used at night. So along with overhead lighting, add sconces around areas where you'll need the extra brightness.
Finally, to create even more space and increase what lighting you have, consider adding a large mirror to your bathroom remodel.
Add the Finishing Touches
The finishing touches are what elevates your bathroom and help it reflect your personal style. Rather than over-styling your bathroom, create accents for maximum impact.
5. Make a Statement With Tiles and Accent Walls
Tiling can be a great way to give your bathroom the aesthetic you want. Whether your style is art deco or minimalistic, the tiling can encompass that perfectly.
Similarly, accent wallpaper or bold paint can add a pop of color to your bathroom.
6. Add Stylish Fittings
After adding your accent elements, opt for stylish fittings with a classic design. Make sure your fittings are coherent, so they don't stick out like a sore thumb. If your sconces have a more intricate design, opt for a simple mirror to create contrast.
Get Started Today With These Bathroom Remodel Ideas
Now that you have some ideas on how to remodel your bathroom, it's time to get started with the planning. Budgeting and layout can be exhausting if you do it alone, so reach out to professionals to make the process easy and fun.
Check out our blog for more remodeling tips, and contact us today to put your bathroom remodel ideas in motion.