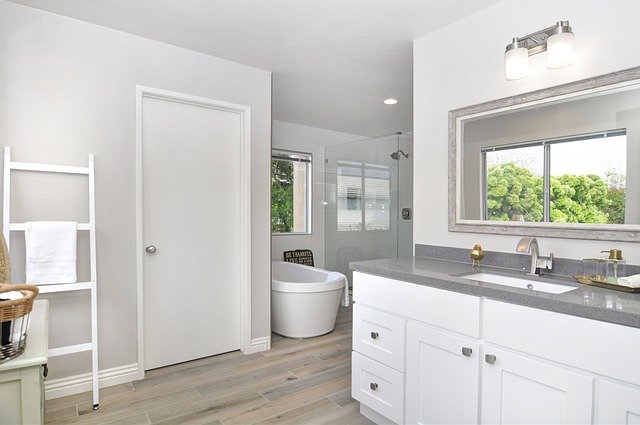 Your bathroom is an integral part of your house. It should be more than just a place where you take a quick bath, brush your teeth, and do other routines. Therefore, aside from ensuring its plumbing and fixtures work efficiently, you have to make it a space of solitude where you can unwind and destress after a long, exhausting day.
As such, you should consider remodeling to turn your bathroom into a place of enjoyment and relaxation. This way, you can improve its functionality, update its style, increase your property's value, and enhance your quality of life. Here are some improvements to take into account for your next bathroom remodeling project:
Add a hidden-tank toilet
If you have limited bathroom space, a hidden-tank toilet or hidden cistern toilet may be your best option. It has a water storage vessel mounted inside the wall that allows you to save precious space. Opt for a low-flow model to help you save water and money every time you flush. Best of all, it suits every bathroom style, particularly modern and contemporary design.
With this type of toilet, you can increase the value of your home. Just remember that routine maintenance can cause a hassle because you have no easy access to the tank. If you need to check the inner workings of your hidden-tank toilet, reach out to professionals instead of tackling the task on your own.
Put a window in your shower
Insufficient ventilation in the bathroom can cause humidity to stay trapped. You may install a bathroom fan, but to enjoy the best ventilation, add a window in your shower during your next bathroom remodel. This way, you can prevent the development of mold and mildew and keep your space looking and smelling fresh. Your window also brings in plenty of natural light in your bathroom, which means you can cut down your utility bills.
Install a tub only if you take long baths
Many homeowners think that a bathtub is a necessity, but it is a common misconception. This feature can add appeal and value to your home, but if you prefer using the shower rather than taking long baths, then a tub may not be necessary. Sticking to a shower can help you save more money and allow you to use your bathroom space more efficiently and wisely.
Place a recessed medicine cabinet
A medicine cabinet is a must to store your medications in a secure place. To get more storage space and make sure it suits your bathroom's aesthetics, opt for a recessed medicine cabinet. Install it several inches inside the wall to make your bathroom look more modern and save more space. Best of all, the extra wall framing job is affordable, so you are assured that you won't go over your remodeling budget.
Improve the lighting
If adding a window to your bathroom is not a feasible option, install lighting fixtures. Replace your current lights with new ones to instantly improve the mood and functionality of your space. You can also add recessed lights around your mirror to have the best lighting possible, especially when applying makeup, shaving, or doing other tasks that require plenty of light.
Conclusion
Whether you prioritize enhancing your bathroom's functionality, make your space more energy-efficient, or boost your property's value, a bathroom remodeling project is a worthwhile investment. Consider the improvements listed above to ensure your bathroom suits your preferences, lifestyle, and needs.
Make your bathroom look new by working with GP Homes and Repairs. We offer bathroom remodeling to clients within a 15-mile radius of Plano, Texas. We also provide kitchen remodeling and room additions. Contact us to learn more about our services!