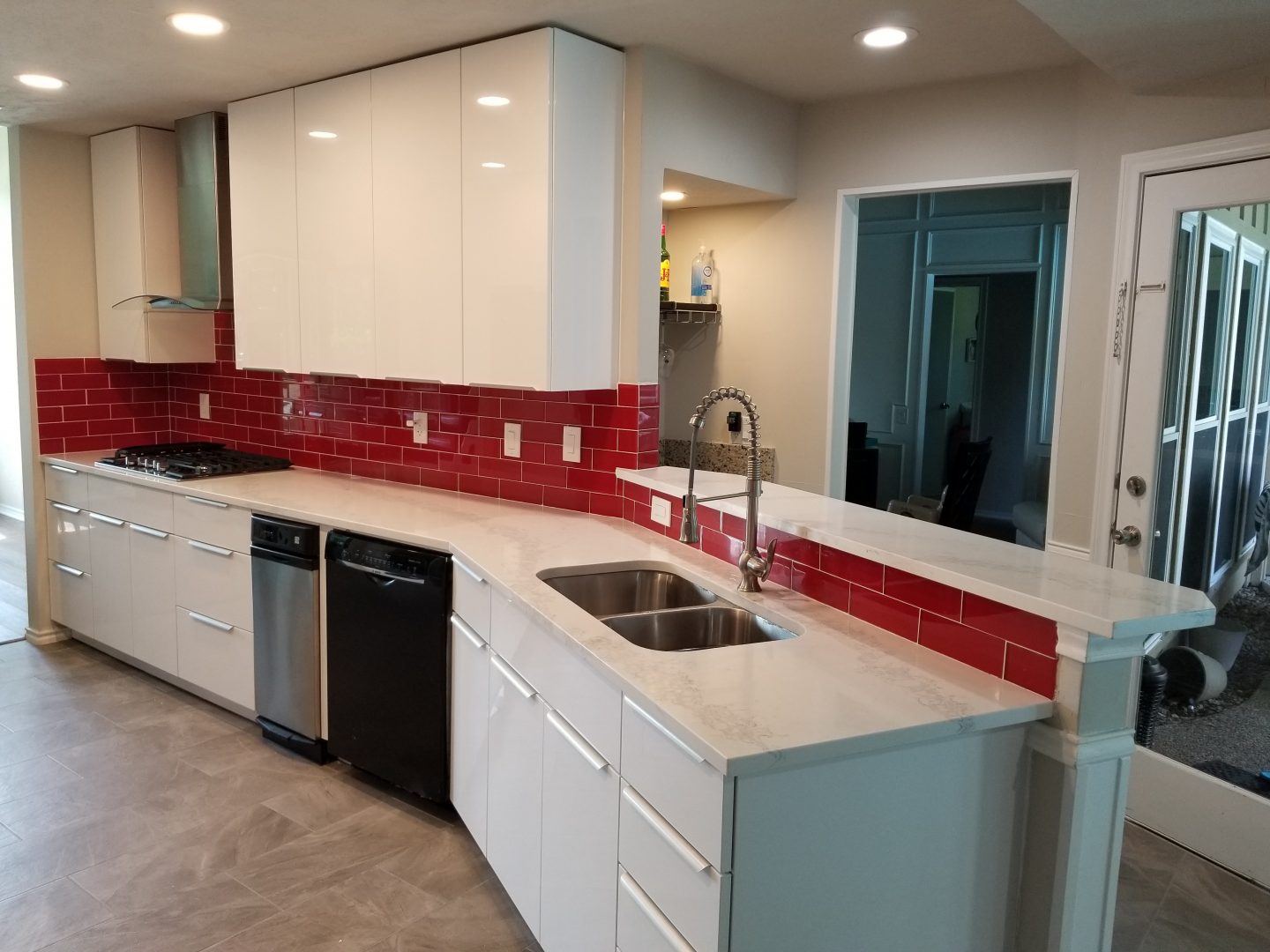 A study conducted by the United States Department of Agriculture found that Americans spend an average of 37 minutes a day in their kitchen. This statistic considers the time it takes for people to prepare and serve their food, in addition to cleaning up after themselves. Since kitchens play such a pivotal role in creating the one thing that brings us together (food), why not spend some time improving the space?
If you are thinking about sprucing up your kitchen for the first time, there are some things you'll want to keep in mind. When it comes to a project as big as this, you want to find a reliable kitchen remodeling service. To learn about all the factors you need to consider when hiring one, continue reading.
1. Budgets and Quotes
Breaking down your finances and deciding on a budget should be the first thing you sit down to do when you start your kitchen remodeling process. This process will help you narrow down which companies to hire.
Get quotes from multiple places and analyze which offers the best price for their services. Cheaper isn't always better, which is why it is crucial you also look at the company's previous work.
Additionally, make sure you read over the contract and see how they set up their payment plan. Some companies want a portion of the payment upfront, some want a fraction of it halfway through, and others will have you pay they finish the job. Check that their policy aligns with what you can afford to do.
2. Experience
Most places will have a place on their websites that showcases the work they've done. These photos will give you a sense of what the company's style is like and how big the projects they've worked on were.
Usually, a company has a list of testimonials on their website, but you can find references and reviews elsewhere on the internet. Another way to find out more about a company's reputation is by word of mouth. Check-in with your family and friends to see if they have any recommendations.
3. Licensed
The rules on licenses and insurance vary from state to state. However, most home contractors are required to have one.
They should state that they're licensed on their website, but you can also ask for their license documents in-person to be sure. Double-checking will prevent you from dealing with a contractor who fails to finish the job or puts your family in jeopardy by not maintaining a secure structure.
4. The Timeline
Kitchen remodeling can take a while, so you should set a timeline in place at the very beginning of the process. This way, you have a way of making sure that the remodeling specialists are staying on track. Should changes need to be made, which often happens when remodeling, adjust the deadline.
5. Keeping in Touch
As the remodeling process continues, you'll want the contractor to update you on their progress. Decide on how often you want that to occur, and then write it into the contact.
Find Your Kitchen Remodeling Service Today
GP Homes and Repairs checks off many of the factors you want in a kitchen remodeling service. They are dedicated to improving your home and work hard to give you a result that meets your goals.
You can get a quote today or reach out by calling 833.475.5202. Start building the kitchen of your dreams.