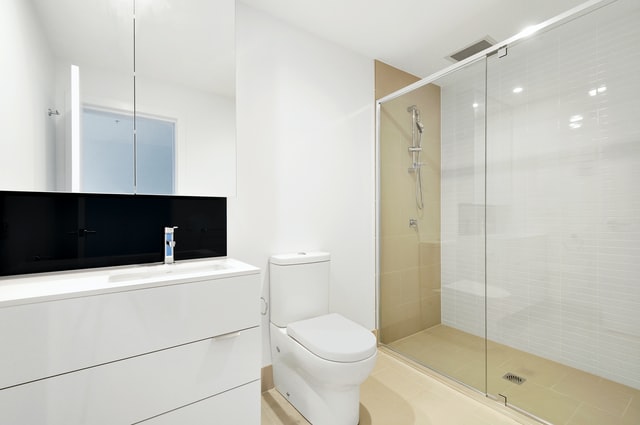 Your bathroom is one of the most important rooms in your home. It's not only where you go "do your business," but it is also the place where you get ready and can even be a haven for you to relax. It would make sense that you'd want to switch things up. But before you roll up your sleeves to get started, here are a few things you need to know.
5 Expert Tips on Bathroom Remodeling
1. Improve Water Efficiency
One of the top priorities is getting your bathroom plumbing system running the best that it can. Replacing the shower head or faucet can save you on some water bills. A more efficient showerhead can cut down your shower time. And a sink that drips less and disperses water just fine can help you conserve water as well.
2. Function First, Aesthetic Second
While remodeling seems like a pure aesthetic job, it isn't. You need to make sure that the visual additions to your bathroom are necessary and useful. For example, the floor tile. If you find a pretty floor tile but it's too slippery to stand on, look for another option. There are plenty of material choices within your price range that are still stylish.
3. Hide the Toilet
While a toilet is to be expected in the bathroom, it's not supposed to be the first thing you open to for privacy reasons. If your toilet is awkwardly positioned this way, you can move it farther away from the door. Have a plumber to help you on the job. Toilets aren't portable pieces of furniture, after all.
4. Spend Extra for the Shower
A good shower can set your day right. If you're planning to remodel your bathroom, spend a little extra on the shower area. If you don't have a tub but would like to soak in one on the weekends, set aside a good amount for a relaxing bathtub.
5. Have a Reserved Budget for Emergencies
You shouldn't have to wonder whether or not you'll go over your budget.
Expect that you will.
Almost every home remodeling project never sticks to the intended budget no matter how meticulously planned it is. Some accidents might occur that could cost you additional expenses. Maybe your design may be too complicated for the workers you hired to finish in the set timeline so you'd have to pay extra for their labor. And it's also possible that somewhere in your plan, you miscalculated how much certain things cost.
Setting up an emergency fund for these possibilities will prepare you for what's ahead.
Conclusion
Transforming your home into a place where you can relax and live in comfort sometimes needs some initial time and effort. Bathroom remodeling is a big project that will cause you some minor inconveniences for the duration of the project, but it will be worth it in the end. As long as you have a plan as to where to take your showers and use the toilet (i.e. another bathroom downstairs perhaps?), this build will be over in no time with the help of the right experts.
Are you planning your home's bathroom remodel in Plano, Texas anytime soon? To get the best results, you need the best contractors around for the project. GP Homes and Repairs has the best team of technicians for the job that can help fully transform your bathroom completely. Call us today!